Art Nordic will be divided into two sales exhibitions in 2023: Art Experience and Art Unites. The exhibitions take place on April 28th-30th and September 1st to 3rd.
The purpose of Art Nordic is to create a space for unique art experiences. Art Nordic is dedicated to the encounters between creator and spectator – between artwork and human.
Art Nordic, the largest art fair in the Nordic Region in 2014, 2015, 2016, 2017, 2018, 2019 og 2021.
In November 2021 more than 10.000 art lovers visits Art Nordic – More than 250 representatives from art organizations guested Art Nordic.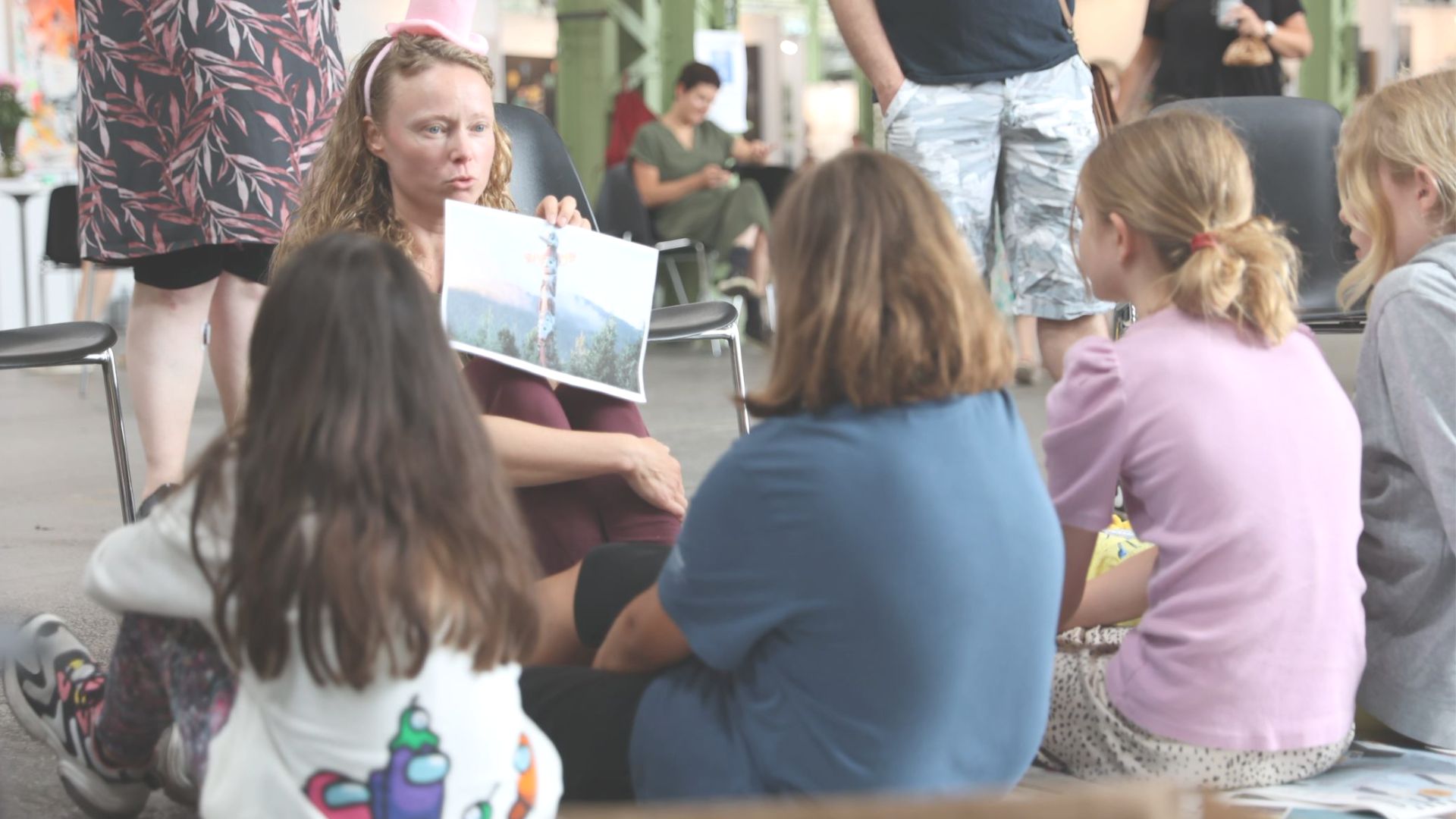 Artistic concept
Art Nordic wishes to have an involving and engaging role: We want to be an active part of the art environment, a part that strengthens and demands a democratic approach to art. We work to create and strengthen relationships through art. We have an artistic focus on relational, performative and democratic art.
We believe in art and aesthetics as a driving force in a society that enables us to see the world from new perspectives, expand our imagination and communicate complex issues and feelings where words are no longer sufficient. We need art to imagine and create a better future, on an individual and societal level.
We believe that art can provide a language and medium for new understandings.
Relational art describes the interest for investigation of interpersonal and social contexts and through art Relational art wishes to bring art into the social fields of life.
Performative art: The term performative art includes performing art and a view of art that views works as engaging, rather than passive objects.
Democratic art: We value community and co-creation highly. Art Nordic wishes to open dialogue about art and make art more accessible.

Collaboration
Art Nordic is in strategic collaboration with galleries in Denmark and abroad. We encourage our artists to exhibit outside the borders of Denmark both in Europe and elsewhere in the world.
In recent years, 40 artists associated with Art Nordic have exhibited in France, Italy, Belgium, the Netherlands, Germany and various places in Scandinavia – yes, as far away as Dubai, Japan, the USA and Canada. Choose the fairs you want to exhibit at carefully. Engage in active cooperation with the organizers and with the other exhibitors. There is a lot at stake for your livelihood and success.
If you have questions regarding Art Nordic, stands, or anything else, you're welcome to send us a message. We'll get back to you as fast as possible